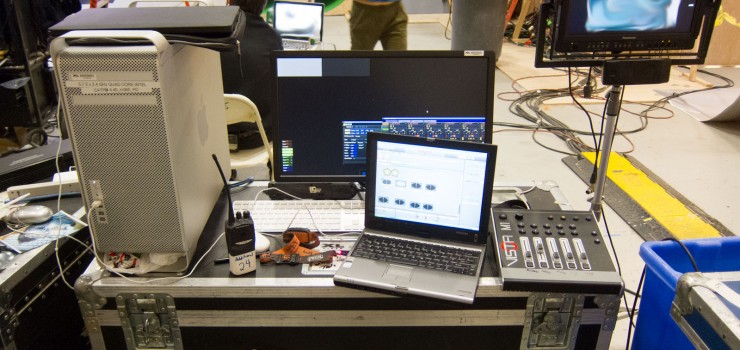 James is currently in New York City with XL Video on the film set for an big, upcoming movie.
XL Video have been supplying a big section of FX11 LED screen as a lighting effect to the production on the request of the DoP. The advantages of the screen as a lighting effect include the flexibility of colour, intensity and the even location of light over a large area. Using Catalyst and Basic Monkey's Vista M3 console to drive the screen, millions of combinations of hue, saturation and intensity can be produced, creating a flexible filming tool.
Owing to the size of the Vista M3, it could easily be carried on the flight along with the tablet PC to run the software.
The screen has already been used at another location on the shoot and now it's time for the last scene to be shot in NYC.