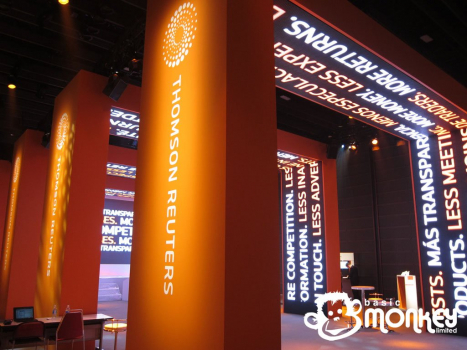 Tonight was the last in the 'LED arches' series of launch events for Thomson Reuters' Eikon product at the Tokyo International Forum.
After the success of the London and New York launch events, James was asked to attend the Tokyo launch to ensure that it shared the same result.
Using the same show programmed for New York on Jands' Vista lighting software, it was a case of simply adding video files in Japanese to the locally supplied Catalyst machines and repeating the flow of the previous shows. James brought a Vista M1 playback wing with him on the plane to make running the show easier.
This trip ends a hectic year working with XL Video and Jack Morton Worldwide for James in anticipation for more next year.