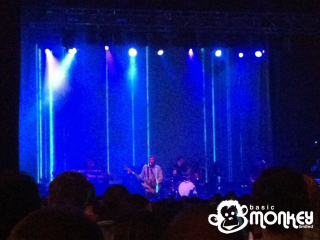 Tonight saw James in Edinburgh at very late notice to provide the Doves with our Catalyst media server for their show.
Mark Wynne-Edwards is the Doves lighting designer, using his own Jands Vista T2 console which works easily with Catalyst.
Once the content was uploaded to our server, it was simply a case of testing a few cues in Mark's pre programmed show and all was ready. The output was a Sanyo 10k projector onto a white drape behind the band. This allowed images to cast over the band members and kit.
Check out the photos!