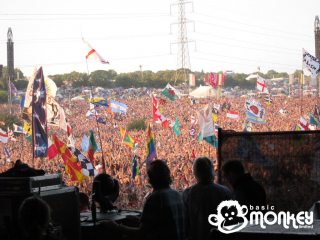 Big Glastonbury Show? Done.
The crew often mark their tours by the 'Big London Show' (Brixton etc..) and Glastonbury, I guess really as a right of passage for the band. Faithless however are no strangers to the Pyramid Stage but I'm pretty sure this show was the best to date.
For myself, there are few better feelings in life than standing infront or amongst 1000's of people 'going off' at a big moment. Last year, Pendulum's set on the 'Other Stage' blew me away for this very reason, the large crowd and the energy 0f the set just hit the right chords. This year, the Faithless crowd hit whole new levels…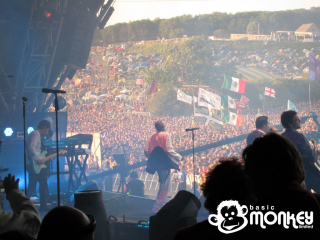 I wouldn't like to guess at numbers, but there were people as far as the eye could see, and those at the back were giving it just as much passion and action as those down by the barrier. You'll notice below a number of attempts to capture the crowd on camera, but I'm afraid no photo could really do it justice.
Gladly I made it out to see a few friends on site, and check out another couple of stages. My favourite of which was seeing Dan Le Sac vs. Scroobius Pip at the Queens Head. There are certainly perks to the job.
There's a few big festivals to go, however Glastonbury will always hold a well deserved place among the best in the world.
James.