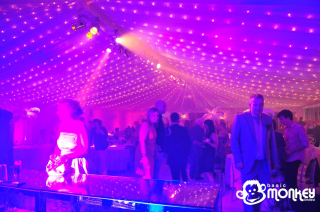 This weekend saw James back with Lightech, this time at a wedding reception in Lancashire.
James was there to help with the finishing effort and to operate the lighting in the disco area, which was hidden from view until a grand reveal.
Fireworks also provided by Lightech added an extra 'bang' to the night, followed by band and DJ music until the early hours.
Catering was provided by With a Twist with Nicola and Catherine on the front lines ensuring the excellent food was served with efficiency and style.