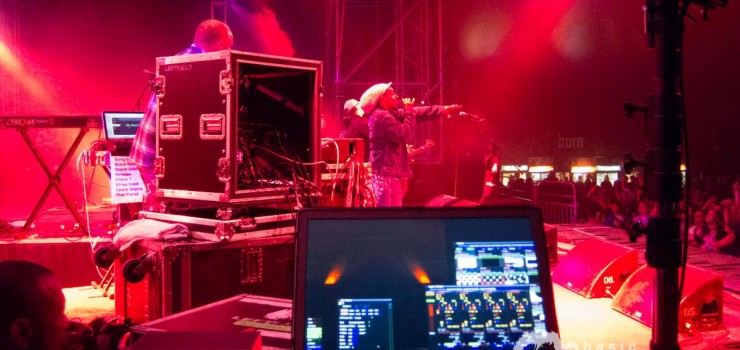 Basic Monkey is very proud to supply Leftfield with our laptop Catalyst system for their set at Sziget festival in Budapest.
The band has previously used Hippotiser media servers which were taking up valuable vehicle space and rather costly. Tom Woodcraft introduced Basic Monkey to the band's management and we offered our lightweight and cost effective solution.
Using existing content from previous tours, James edited a show together based on the new set list. This was ingested into Catalyst and locked to a timecode feed from the band to ensure beat accuracy in the videos.
James was last at Sziget with Pendulum in 2009 and fortunately little has changed. This unique festival on an island in the Danube river boasts open camping, huge crowds and a fantastic atmosphere.
The show, in the dance tent of the festival, was a big hit with the crowd and was great to watch side of stage.
Hopefully more of these shows to come…