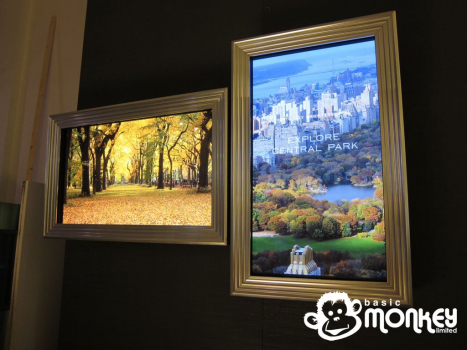 Last night James was at Selfridges, London for the installation of the new Vertu Mobile sales area.
To increase brand awareness of Vertu's range of mobile phones, which are priced from £3000 to £80,000, they have moved into the short term exhibit area in the 'Wonder Room' at Selfridges flagship store.
The aim of the exhibit is to show the value added services that come with the phones such as international concierge and bespoke soundtracks.
Inca Productions have designed the area, using 12x plasma screens integrated into the set to show brand videos. 8 of these are fed by BluRay with the remaining 4x fed using Catalyst.
The reason for using Catalyst is the ability to indefinitely synchronise the 4x video files needed and display them in different orientations. The plasma feeds are all fed from one machine, using a Matrox Triplehead to split the signal.