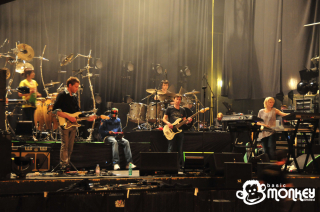 So we're in Switzerland today and the weather is absolutely beautiful. The venue is a big change from the industrial/modern locations we've had so far. The Volkshaus is an old assembly hall style venue, with a very tight stage for the Faithless performance.
After our slick get-in a few of us went for a stroll and came across a Hooters, had to be done.
The gig went well with the best crowd and crew to date.
James